Details

Written by

David Bernard, Ph.D.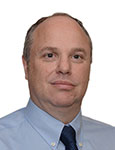 Will IPC accept the >50% voiding recommendation?
We have long had numerical guidelines for voiding levels below which we deem acceptable for BGA joints. Originally from IPC documentation, the limit called for less than 25% voiding of the joint area when the joint is looked at from the top-down in x-ray. More recently, and entirely because of evidential data, this has been increased to 30%.
Many other joint types also given designated qualifications in the IPC guidelines, such as through-hole joint fill levels, can be evaluated using x-ray. However, there has always been an anomaly in the level of voiding in bottom termination components (BTCs). To date, no evidence-backed, indicative values are published detailing acceptable voiding in these joints and, in particular, the large central pad under QFNs.
Read more ...