Details

Written by

David Bernard, Ph.D.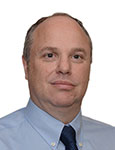 Simple process steps for inspecting arrays. (But don't expect them to always be the source of failures.)

After more than 15 years working with people who choose to use x-ray inspection as part of their fault-finding and quality-ensuring procedures, the most common refrain I hear is, "The board's not working; it must be the BGA." I do also hear this from those who do not have access to x-ray!

Arguably, as the BGA was the first commonly used component to be placed on boards with all its interconnections hidden from any possibility of post-reflow optical inspection, I suggest the BGA has been the primary driver for the increased uptake of x-ray inspection in recent years. After all, x-ray inspection is nondestructive and can see where optical systems cannot. Perhaps it is the entirely optically hidden nature of the BGA joints that has caused its infamy within electronics manufacturing. By not being able to see the joints that have been made, how can the BGA be ruled out as the cause of the failing circuit? Without some certitude in this, how can a contract manufacturer assuage its client's belief that all non-working products have been caused by poor reflow under the BGA, rather than by some other mechanism? X-ray inspection goes a long way to help both parties resolve this, and, assuming it isn't actually the BGA's fault, the "first likely cause of problem" can be ruled out, and all parties can move on quickly and productively to consider other potential reasons for the issue.
Read more ...