Details

Written by

David Bernard, Ph.D.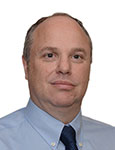 For BGAs it is best to start with a top-down view to look for obvious shorts and over-large voids, and then go to oblique views.

X-ray inspection, at present, requires mainly human analysis to see the flaws. This will be true perhaps unless, or until, artificial intelligence (AI) algorithms provide some alternative solution. However, with so many variables in the x-ray images of assembled boards – the shapes, sizes and density of bumps and joints, the differences in pad solder coverage, the presence of internal copper traces, the overlapping internal and bottom-side components and features, etc. – obtaining an initial training set of exemplars for a ubiquitous AI solution may be tricky.

I suggest this is particularly the case when looking for opens in BGAs. By looking only at a top-down x-ray view, you may miss the fault. In previous columns, I have recommended oblique x-ray views should also be taken to separate the pad and device interfaces from each other and thus give the (human) operator the best chance to spot the open joint or other problem(s). Consider using not only an oblique angle view, but also decide what angle, or angles, are necessary and in which direction(s) around the joint those angle views should be taken.
Read more ...