Details

Written by

David Bernard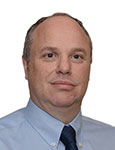 What are the questions we should ask before diving in?
To deliberately misquote and mangle Shakespeare once again, I come to praise AI, not to bury it, but does the potential evil it may do live after and the good oft interred in the dataset?
I apologize, but … discussion of the benefits of AI in all manner of applications has been the flavor of the month for much of the last two years, and there seems no end in sight! It has been one of the drivers of processor manufacture and use in recent times. However, two recent articles from BBC News seemed to highlight some pros and cons regarding use of AI for x-ray inspection and test.
The first1 describes how AI has been trained to best radiologists examining for potential issues in mammograms, based on a dataset of 29,000 images. The second2 is more nuanced and suggests that after our recent "AI Summer" of heralded successes on what could be considered low-hanging fruit, we might now be entering an AI Autumn or even an AI Winter. In the future, it suggests, successes with more complex problems may be increasingly difficult to achieve, and attempts are made only due to the hype of the technology rather than the realities of the results.
Read more ...