Details

Written by

Gene Weiner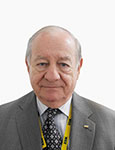 How prepared is your organization?
Here we are in January 2022 with a future fraught with more uncertainties than any other during my six decades in the PCB, IC fabrication and assembly industries.
Business is strong despite shortages in labor and parts. Prices are rising, dramatically in some cases. Profits are being squeezed. Rapid government changes in travel restrictions and worker conditions seem endless due to the continuing evolution of the pandemic.
Supply chains are under pressure from a variety of events and circumstances. These include some brief power shutdowns at plants that produce wafers and PCBs in China, chip and other component shortages, shipping issues with a backlog of over 100 cargo ships carrying, for example, container loads of copper-clad laminates anchored off the Southern California coast waiting to be unloaded. The battery industry is gobbling up copper supplies. Major consumers are buying into chipmakers who can guarantee their needs. This affects those who cannot, causing them to scramble for new sources.
Not only are ICs in short supply, especially for automotive needs with the increase in the manufacture of EVs and hybrids, but substrates are needed for their mounting and connection to the outside world. As a result, major automotive companies in Japan, the US, and Europe have curtailed production in several factories to the tune of several million vehicles in the coming year.
To continue reading, please log in or register using the link in the upper right corner of the page.
---