Details

Written by

Peter Bigelow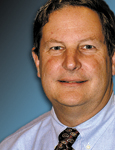 Are otherwise global companies putting all their R&D eggs in one basket?

Buying cars is not what it used to be. I was recently kicking the proverbial tires in search of a new automobile. This was the 18th time I underwent this process, one I approached with mixed emotions. It's always interesting to see what new technology, appearance and driving experience has been packed around an engine riding on four tires. Yet it's also concerning, as the cost always triggers a rethink of my priorities and change in my expectations.

This time around, the two biggest areas of technological interest also provided the greatest areas of concern. One was the lack of familiar knobs, dials and gauges. For the seasoned driver, this can cause initial, if not ongoing, confusion while navigating heat, air conditioning, music, and all the other things cars can do. The second was the lack of a spare tire. Many cars (or their manufacturers) are being touted as so reliable, spare tires are no longer necessary. Just deploy the tire repair/inflator (if you can find it on the knob-less dashboard) and away you go.
Read more ...