Details

Written by

Mike Buetow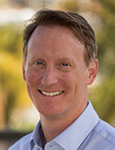 It wasn't long ago NASA administrators were lamenting ongoing cuts to the world's leading space agency's annual budget were putting the US at risk of falling behind its competitors.
No one remembers, but in the 1960s the line item for NASA made up more than 4% of the federal US budget. Once a few footprints were made in space, however, the shine was off the moon rock. A decade later, NASA's budget had been slashed by two-thirds in real dollars, and only briefly topped 1% of the federal budget again over the next 50 years.
Today it hovers around 0.5%, which still translates to more than $20 billion a year in funding. Indeed, the Biden administration proposed allocating nearly $25 billion to NASA in 2022 to support moon exploration and more.
As craft go up, costs come down. It can cost up to $400 million to lift some United Launch Alliance ships off the ground. That's one reason why NASA is so interested in its so-called Venture Class of launch vehicles, smaller vessels that carry smaller payloads but lower risks, especially to the bottom line if they end up cone down. These rockets are priced at a few million dollars apiece, chump change, especially for those, ahem, explorers named Branson or Bezos.
Read more ...