Details

Written by

Mike Buetow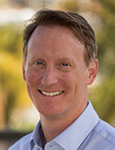 And we're back!
After a (too long) break, PCEA meetups have restarted with a bang, with two local chapter meetings, plus the first national event in PCEA history.
Professional development was the focus of both chapter meetings. This can be looked at two ways: one in terms of technology advancements and the other tied to learning the basics of placement and routing.
The pandemic is driving change, not just to the way we work, but what we work on. Per John Watson of Altium, who spoke at both meetings, "Advancements in technology are partially a result of the pandemic." The industry "forced us into redoing the way we do things."
As reported by PCEA chief content officer Chelsey Drysdale, Watson says designs for IoT, drones and nanotechnology, among others, were "science fiction" just a decade ago. Today, they are commonplace, and others (additive manufacturing?) are right behind them.
Yet, while today's designs are typified by higher frequencies, smaller boards, and bigger, heavier stackups, the industry is losing experience. A survey shared by Watson suggests more than half of designers plan to retire in the next 12 months.
Read more ...