Details

Written by

David Bernard, Ph.D.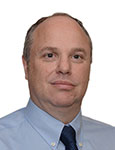 Use partial CT to reveal trace discontinuities at incoming inspection.

In last month's column, I suggested using x-ray inspection equipment more typically used for the investigation and quality control of assembled PCBs to check bare boards ahead of their use in assembly. Such equipment is often already onsite and readily available to the assembler. The benefits of enhanced magnification and resolution this equipment can usually offer toward inspection of representative bare boards ahead of assembly is, I contend, an opportunity to provide additional confidence that all is well in the bedrock of PCBA. Furthermore, the cause of any future issues, if they occur, can be more easily narrowed down to the assembly process, design or components. The example I gave related to the possible issue of poor drilling quality in the board vias and how, in x-ray images, the plating variability can be readily seen, especially if the via is buried within the board and optical inspection is not possible. Variable plating quality, however, such as voiding in the central termination of a QFN (see "QFN Inspection: Don't Forget the Edge!" December 2018 column), can often be relatively obvious for an operator to see when it occurs in the x-ray image such that if it is not present and all looks consistent and appropriate, then other subtler issues may not be considered fully, or missed entirely.
Read more ...