Details

Written by

Martin Wickham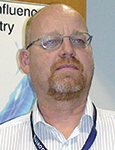 For leadless parts, the magic is in the method.

Solder dip or float testing is often used in the industry as it is quick, simple and cheap. But, it can lead to incorrect solderability assessments.

As seen in FIGURE 1, the solderability of the terminations was good, but the test method for this type of a bottom termination component (BTC) is not appropriate.
Read more ...