Details

Written by

Martin Wickham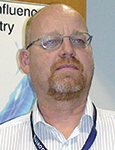 The wrong tool, or wrong procedures, is typically to blame.

Crimping is a reliable process, provided design and process engineers follow the crimp supplier's guidelines on crimp wire capacity and the crimp tool settings. Both of these points would have prevented these horror stories. In recent years, good inspection and in-process control of the wire and cable preparation has been enhanced with the launch of IPC/WHMA-620, "Requirements and Acceptance for Cable and Wire Harness Assemblies."

From discussions with those responsible for calibration, certification and approval of crimping, it is easy to see what can go wrong. When correct procedures are followed, crimps are extremely reliable, but when production does not want to buy the right tools, calibrate equipment or train staff, it can go wrong. Big time.
Read more ...