Details

Written by

Martin Wickham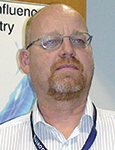 Improper reflow profiles make cleaning harder, if not impossible.
FIGURE 1a and 1b show QFN packages that have been reflow-soldered to boards, then mechanically removed in order to examine the flux residues under the body of the component and terminations. Many debates have been held on effective cleaning under this low-standoff package. It is clear in these examples that flux residues remain.
Experience shows that, with the correct paste reflow profile, flux residues can be cleaned. Still, flux residues must also be cleaned with the correct chemistry and cleaning process, else the results shown in Figures 1a and 1b are to be expected. The images show a combination of unsuccessful cleaning, practical solubility and white residues were not soluble in the cleaning process and remain on the parts and the board.
Read more ...