Details

Written by

Peter Bigelow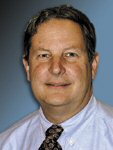 Just as Covid-19 jolted supply chains, it also disrupted how we communicate.
Maintaining effective, open, timely communication can be one of the biggest challenges facing employees at every level. The executive team sets the vision, strategy and tactical goals. Managers and supervisors are tasked with communicating and converting that message into understandable, reasonable, attainable and ultimately successful initiatives and efforts. Employees, in turn, communicate their issues, problems and ideas to accomplish back to the higher-ups, who refine the goals, so the organization moves forward profitably, satisfying customers.
On normal days, good communications can be daunting and complex. And the past several months have been anything but normal.
In-person communication offers the advantage of body language to accentuate the spoken word. The parties involved can literally see eye-to-eye. A speaker can scan a room to see how their message is received and recalibrate as needed. Workers can lean back from their desk or stand over a cubicle wall to ask a colleague a question and receive a quick response. A team can huddle on demand to communicate a problem and brainstorm a solution. How does that work when you and your staff are forced to communicate virtually?
Read more ...