Details

Written by

Peter Bigelow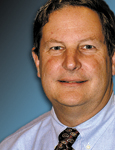 Supply chain fatigue taking hold? It's all in a day's work.
I can't think of a more exciting time than now, especially for the PCB industry. Risk has always been a friend and catalyst to our industry. There has rarely been more types of risk, and never as varied, for all industries and companies, large and small, to navigate. As varied as it may be, all those challenges seem to boil down to three basic categories: technology transfer; geopolitical posturing; and logistics fatigue. The single common denominator to all? People.
My bet is that dealing with new technology, and the transfer of that technology to displace or enhance tried-and-true methodologies, is the easiest for our industry to wrap itself around. The risk and reward of new technology is well understood. It has been the hallmark of how and why we are in business and prosper. However, for those in the auto industry, which has over 100 years of understanding of mechanical and internal combustion equipment, the dawning of hybrid and electronic technologies to propel a vehicle, let alone control and monitor performance – with or without a driver – brings nothing but risk. For our industry, supplying this transfer from mechanical to electronics creates a different type of risk. Now "consumer" products must be as rugged as the toughest military or aerospace application, or even more so, because the sheer number of lives at risk are greater and the operating environment less controlled.
Read more ...