Details

Written by

Peter Bigelow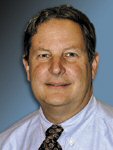 As veteran engineers know, sometimes less is more, and a lot faster.
Our industry is noted for spectacular new technology that eclipses everything around it at breathtaking speed. As exciting and noteworthy as those technologies may seem, however, success more often moves in ways and at speeds akin to the proverbial turtle. Patience pays.
The virtue of patience struck me while attending a regional industry event. The afternoon included technical presentations and a tour of an advanced manufacturing facility. The tour was conducted by energetic, sharp, intelligent young engineers who were excited and proud to show off the fruits of their labors. The facility did not have the latest equipment, but these innovative young bucks set up the equipment to take full advantage of the latest in holistic ergonomic advances, lean material logistics, and had a connected digital ecosystem that would make any Industry 4.0 proponent proud.
Read more ...