Details

Written by

Peter Bigelow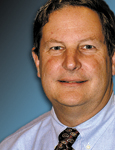 The pursuit of a vision, such as a driver-free car, has invaluable benefits.
Technology development has been on a tear in the global automotive sector, an industry that could be leading all others in the development of sophisticated electronics. Event after event, the globe has been laser-focused on developments, trials and efforts underway in transportation to make this newly developed technology robust and ruggedized to operate – safely – in the varied and harsh environments automobiles operate. Virtually every system has been redesigned, with electronics and electronic sensors displacing electromechanical and mechanical components. The automobile of today is safer, quicker and more fuel-efficient than was imaginable even a decade back.
In the auto's transition from a "hunk of bolts" to "elegant high-tech machine," no aspect has sparked the imagination of engineers, or the greed of investors, more than the development and commercialization of the autonomous vehicle. On one level, I am amazed we are on the verge of harnessing an array of technology that could more safely transport people and cargo than a skilled, experienced driver. But on a different level, I am highly skeptical of the commercial viability of autonomous vehicles. This skepticism is rooted in a simple question: Who really wants an autonomous vehicle?
Read more ...