Details

Written by

Peter Bigelow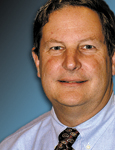 Is there more to good fortune than just fate?
We often hear the names of up-and-coming companies, each with interesting (or hyped) capabilities or fresh market approaches. Ironically, those moments can prompt us to contemplate companies long gone and the factors that helped others survive. What enables success in our highly competitive, ever-changing, global industry? Is it vision, opportunity or luck?
Early in my career, I was with large, publicly traded "Fortune" listed corporations. For those just starting out, those are heady places to be. Corporate headquarters were full of bright people whose jobs were to find ways for all the many diverse plants, operations, divisions and "strategic business units" to be successful contributors to the corporate good. Top on their list was making sure all people in all facilities knew and understood that pithy document known as the corporate "vision statement." Those succinct declarations attempt to do two things: first, to channel staff efforts toward company success, and second, to convince staff that senior management in "the ivory tower" was focused on the future.
Read more ...