Details

Written by

Peter Bigelow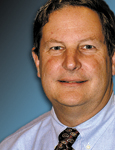 The HKPCA Show revealed just how far robotics for the PCB shop has come.
Industry exhibitions never disappoint, and during the last couple of months of 2017 two of the biggest ones took place. Seeing the multitude of options that other parts of the world have in the way of equipment, materials and supplies is always staggering. I am always amazed how many suppliers of drill bits and drilling machines exist – matched only by the number of suppliers of via fill chemistries and paste.
Equally impressive is seeing what's new. These days the really groundbreaking concepts, equipment and materials seem to be first launched anywhere but in North America, more often than not in Asia. While walking the aisles of the HKPCA Show in December and drooling over the multitude of opportunities to invest the capital dollars I wish I had, on equipment not available back home, I observed some interesting and definitely new equipment that was being described in a decidedly old way as robotics.
Read more ...