Details

Written by

Peter Bigelow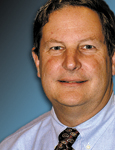 And the path forward is all around us.

At industry events and when visiting with like-aged colleagues, I often hear reminders of "the good old days." Such comments typically arise while discussing the difficulty finding, recruiting and retaining bright young talent. On one level I agree, especially when long-gone fun times and great friends come to mind. On a more focused, pragmatic level, however, I am thinking, "Things are exactly like they were in those days, and maybe it's time that changed."

Many of those old friends were, in their day, just as immature, impatient, all-knowing and audacious as the generation coming of age now. What's changed is our perspective.
Read more ...