Details

Written by

Peter Bigelow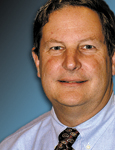 Ask only for what you need for practical decision-making.
Not a day goes by that I am not asked, or demanded, to provide volumes of data on what appear to be trivial things. Between DFARS flow-downs, NIST protocols, Dodd/Frank requirements and AS/ISO documentation, the verification and validation needs have reached hyper levels. But as time spent providing these data grows exponentially, I keep returning to two simple questions: Does the requester really know what they need? And is the information provided truly accurate?
We are a product of our experiences. My career commenced in the mid-1970s. Then, I was the "young pup," the gofer and protegee to more seasoned coworkers. That was the era when businesses were just starting to adopt computers as management tools. The hot new area in every large corporation was the "Management Information Systems" department. They had the sexy new mainframe computers that took up the entire basement, typed code on snazzy keypads, and were able to generate reams of reports containing tons of data.
Read more ...