Details

Written by

Peter Bigelow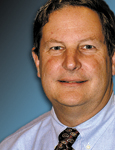 Are you measuring customer service the right way?
April wasn't a good month for United Airlines. Days after a video showing agents forcibly removing a screaming and bloodied doctor from an overbooked flight went viral, they bumped an engaged couple off an overbooked plane – on the way to their destination wedding.
Then came the flight where, allegedly, a scorpion was found roaming loose in the plane. Management, in PR triage, was certainly kept busy.
The airline business is a tough one. In many ways it is similar to the electronics industry. Much of the costs are "fixed"; significant and ongoing capital investment is required; capacity is constantly changing and rarely predictable, and competition is decreasing as relatively few large carriers vie for the majority of business globally. As tough as the airline business is, however, it appears United's problems boil down to three simple root cause deficiencies. Those deficiencies cause problems not only for airlines, but for countless other businesses in a variety of industries, including, at times, ours.
Read more ...