Details

Written by

Peter Bigelow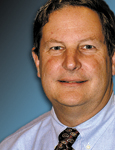 Quality is a must. Endless inspections are not.

I sometimes get this overwhelming feeling some things are heading backward. Some of that could be age, but regrettably there are times and situations decidedly not related to age, but highlighted by the experiences that have made me age.

Such is the trend currently taking place of customers who insist on verification and validation protocols that seem to accomplish only one thing: increasing the headcount at any and every company that supplies that verification and validation-gone-crazy customer.

Don't get me wrong. I am all for producing quality product. Earlier in my career I was with a company whose owner early on embraced TQM (Total Quality Management) and all that went with it. The lessons of Deming, Shingo and the concepts of Kaizen, FMEA, value stream mapping, poka-yoke, Kanban, and Lean became our obsession. The result: reducing staff by 25% – mostly by attrition – while increasing sales 30%, mostly via shorter lead times and better quality. Oh, and costs went down too, way down. Yes, two of our organization's three goals were delivering quality on time. Third and most important, however, was delivering maximum value to customers so we could be more competitive and, therefore, secure increased levels of business from existing and new customers. Continually improving quality and service required an organization to be Lean, efficient, and to reduce unnecessary and non-value-add processes.
Read more ...