Details

Written by

Susan Mucha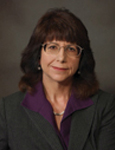 Businesses are happy, but more work remains to be done.

In February 2017, I published a column called "The Trump Effect and Manufacturing." I thought it would be timely to revisit it since, with the passing of the tax plan, manufacturing companies face both opportunities and challenges in the coming year.

So, what will the Trump effect bring in 2018? Business is already seeing positive benefits:


Read more ...