Details

Written by

Susan Mucha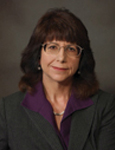 Your customer wants to grow. Are you ready for the transition?
One of the difficult challenges small electronics manufacturing services (EMS) companies face is the transition from a transaction-based job shop to a relationship-based, full-service EMS provider. There are a number of issues to consider prior to taking that journey.
Is it necessary? Bigger isn't always better. The US is full of small job shops that are profitable and right-sized for their ownership and long-term strategy. At the same time, there are also companies that successfully redefine that model within their region and grow at a pace they are comfortable with. And, a restructuring in trade agreements and tax structure may drive greater opportunities for growth over the next few years as OEMs update their business models to take advantage of this change in the playing field.
Read more ...