Details

Written by

Susan Mucha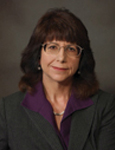 Calculating costs to move physical gear is much simpler than predicting inefficiencies of new locales.

As I write this, a trade deal with China that will eliminate the tariffs appears to be in development, but China is continuing to talk tough. The tariffs are causing significant pain to manufacturers in both the US and China, so I suspect some type of deal will happen eventually. In the meantime, the tariffs motivated many companies to look hard at the geographies involved in their outsourcing strategy. Some OEMs have moved or are in the process of moving some of their business, and a much larger number are thinking about it. I think it is important to carefully weigh the pros and cons.

The potential benefits of moving include:
Unit price decreases related to moving to a lower-cost labor market.
Elimination of tariff liability on all or part of the product.
Cost reductions related to moving projects to better-fit regions.
Read more ...