Details

Written by

Susan Mucha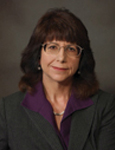 Would you stake your reputation on a new supply chain in a new region?
The one predicable outcome of trade wars is they tend to make sourcing teams evaluate their outsourcing strategies. Given that project requirements and cost drivers change over time, even without fluctuating tariffs, periodic evaluations can help better align electronics manufacturing services (EMS) partners with current needs. That said, moving to mitigate tariff concerns alone can create a cascade of unplanned costs that far outweigh the cost of tariffs.
Areas to evaluate when considering a move include:
Read more ...