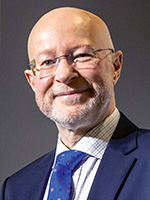 Could optical interconnects and graphene change the view?
Many things, including the electronics industry, have changed beyond recognition over the past 40 years or so. It's all the more incredible how little the PCB has changed in its makeup since its inception, and thus fitting that PCD&F named its Hall of Fame after the printed circuit inventor, Paul Eisler. His radio, the first commercial product to contain a PCB, is on display at the Science Museum in London. It was made in 1945, containing a simple and straightforward PCB designed to implement point-to-point connections. Things have become more sophisticated, of course, as human nature provides both the push from engineers' curiosity and the pull of market demands.
The main goal of early PCBs was to replace traditional soldered wire connections. This helped streamline assembly, reduce wiring errors, and increase reliability. The PCB's arrival also facilitated automation of electronics product assembly. In early PCBs, the role of the substrate was barely considered, except to separate the conductors. Now, the substrate properties are the most important aspect where high signal frequencies are present. In other ways, it's surprising how little has changed, as the constituent parts remain the same: a composite core, comprising a reinforcement and a resin binder, and copper conductors.
Of course, much has been done to boost and optimize the properties of the entire assembly. With efficient thermal transfer a key demand in high-power circuits, unreinforced materials have come to the fore that remove the effects of glass as a thermal insulator.
To continue reading, please log in or register using the link in the upper right corner of the page.