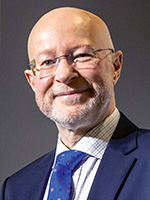 The controversial technology could help cut the carbon footprint of daily living.
We know the pandemic has forced many to work from home (WFH) and as a result driven up demand for products like PCs and home IT equipment. There has also been a large reduction in commuting to and from workplaces, which many have enjoyed and vowed to continue even after lockdowns are lifted.
These changes ought to benefit the planet by reducing greenhouse gas emissions and other pollution. We should consider the impact of the extra demands placed on data infrastructures to handle this upsurge in remote working, however. It takes energy to move all that data back and forth, although arguably this would happen whether workers are at the office or at home.
Data center businesses have blossomed during the pandemic, with an uptick in demand for their services. These include work-related services as well as home entertainment. Netflix has reported record consumption, although the rise has flattened recently, perhaps as content has become exhausted.
To continue reading, please log in or register using the link in the upper right corner of the page.