Details

Written by

Alun Morgan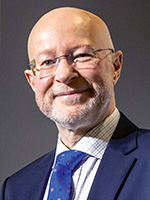 The proliferation of satellites and the "orbital economy" have exciting implications for Earth – but not without challenges.
An exciting market is developing 300km above Earth. New Space promises to revolutionize the delivery of internet services and create new opportunities for Earth observation that could help us improve crop yields, anticipate natural disasters, and manage our impact on the environment. There are also opportunities for manufacturing in space, taking advantage of microgravity to produce high-purity optical fibers and materials such as graphene, semiconductors, and superconductors. The in-space, or orbital, economy is already being debated.
This commercial development of New Space, which defines low Earth orbits (LEO) in the 300km-2000km altitude range, has become possible through the ongoing democratization of rocket and satellite technology over the last few years. Until recently, space missions were mostly the preserve of government-backed organizations. Today, however, the responsibility for launching satellites, as well as taking people and supplies to the International Space Station, has become substantially outsourced to private enterprises.
The size of satellites themselves is also becoming smaller, while supporting increasingly sophisticated capabilities, allowing greater value at lower cost. Small satellites, or SmallSats, are generally considered to be less than 180kg and, in fact, have been in use since NASA's pre-Voyager missions of the early 1970s. The category is now more subdivided than ever and contains nanosatellites less than 10kg, picosatellites in the 0.1-1.0kg range, and femtosatellites of 10-100gm, although these limits are not rigidly defined. And, of course, there are CubeSats: the scalable proposal based on a standard 10 x 10 x 10cm basic building block. These are accessible to academic groups, including schools, as well as small commercial organizations.
Read more ...