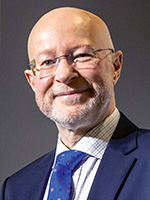 From autos to airplanes, change is in the air.
2020 has been an unusual and challenging year, although many of us can be thankful for the resilience of high-tech industries. Indeed, activity has surged in some sectors, and generally the outlook is relatively buoyant.
In my other role as president of the EIPC (European Institute for the PCB Community), I moderated the Institute's Technical Snapshot webinar last November, at which Dr. Shiuh-Kao Chiang of Prismark described how various sectors have fared. While 5G infrastructure rollouts slowed and handset shipments fell about 10%, the PC market has been buoyed by the increase in work-from-home, and certain consumer markets such as wearables and smart appliances have also done well. Overall, he noted a surprising robustness across the electronics, semiconductor and substrate markets.
The automotive sector has been among the hardest hit, along with conventional commercial aerospace. Rebuilding after the damage to sales caused by the pandemic is just one of the challenges facing vehicle manufacturers right now. They are also contending with the push toward higher levels of driving automation, mandatory smart systems such as autonomous emergency braking, and real-time V2X capabilities, which are expensive to develop. At the same time, governments are signaling their intentions to accelerate electrification, which will require all manufacturers to move their entire product ranges to hybrid-electric or pure battery-EV platforms. The UK government has brought its intended start date forward to 2030. There is no doubt about the urgency, although I am sure at least hybrid-EVs will prove a steppingstone to the kinds of vehicles we use in the future.
To continue reading, please log in or register using the link in the upper right corner of the page.