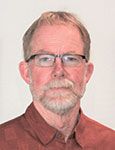 Sales pitches from Chinese board shops should come with arthritis medication.
Dramatis PersonaE (in order of appearance):
Saleswomen from Chinese printed circuit board fabricators, all with curiously westernized first names.
Marketing types trying to sell me lists of attendees at nonexistent trade shows.
Serial killers.
Clowns (sometimes indistinguishable from #3). Generally speaking, disturbing.
SBA-approved loans. (I have one qualified offer right now from capitaldrip.com. I'm not making this up.)
Webinars about I-9 forms and Covid-19 mitigation and prevention.
Virtual trade shows (and the people lurking behind them).
SAM renewal.
Persons wanting me to sell our business.
Search engine optimization (SEO) companies, which often lead to:
Website developers from India named Mike.
To continue reading, please log in or register using the link in the upper right corner of the page.