Details

Written by

Clive Ashmore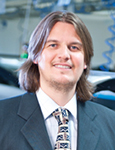 A new dispensing system facilitates loading 500g containers.

Your mother always told you not to drink from the milk carton or eat from the peanut butter jar. But, as far as you were concerned, consuming directly from the container was a far more efficient approach. The germ factor notwithstanding, turns out you might have been right! Who knew your insight might lead to innovation in material management for screen printing?

All joking aside, eliminating process steps and reducing the chance for error introduced with manual operations generally results in more efficiency and higher quality output. This is most certainly the situation when supplying material for the printing process. As you are aware, my mantra of "good inputs = good outputs" is the basis for high-yield printing. In the case of paste management, ensuring proper volumes of paste in front of the squeegee blade at all times exponentially increases productivity, optimizes output and reduces defects related to insufficient material. Putting down material automatically, as opposed to manually, saves cost, reduces line downtime and eliminates errors.
Read more ...