Details

Written by

Clive Ashmore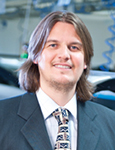 Which holds up better: mesh-mounted or mechanically tensioned, mesh-free frames?
Ah, stencil tension. A subject near and dear to my heart and one I've written about before in this space. In fact, we covered the subject a few years back, when we discussed how the loss of tension on a conventional mesh-mounted stencil can adversely impact printing results and why other solutions may prove superior. In recent years, studies undertaken to evaluate the impact of stencil tension on print performance have, indeed, confirmed these assumptions.
Before we get into the outcomes of our company's work, let's review the basics of conventional mesh-mounted frame stencils and mechanically tensioned, mesh-free frame systems. To be fair, mesh-mounted stencils are the industry standard. They are the predominant stencil type employed for electronics assembly. The alternative approach is mechanically tensioned, single-frame solutions that allow manufacturers to use one frame alongside multiple foils for various assemblies.
Read more ...