Details

Written by

Clive Ashmore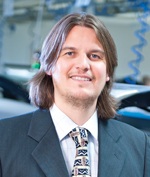 Automating paste application saves time and money.
Increasing productivity through process automation, software intelligence and multitasking capability are the foundation of Industry 4.0. Executing manufacturing tasks with exponentially more efficiency and precision ultimately drives cost lower and quality higher. This is proven across operations within numerous industries. As one of the critical sub-processes in SMT manufacturing, stencil printing is an area where substantive gains in quality and cost-efficiency can be made. Often overlooked is the smart factory approach to solder paste replenishment, though it is integral to a true closed-loop system.
Obviously, in order to print, material must be on the stencil in front of the blade. Currently, the predominant method for achieving this condition is manual application. A line operator physically scoops paste out of the jar and places material on the stencil. This seems like an appropriate use of operator resources, as they are positioned on the line anyway, but, in the "little and often" methodology for screen printing processing, this approach is counter to process stability, optimized throughput and cost-efficiency. Manual application of paste could be carried out more frequently to comply with "little and often," although that would require a machine stop, which may impact throughput and, therefore, cost. Conversely, the operator can apply a large volume of paste on the stencil to accommodate more prints, which may alleviate some of the throughput concern, but could have an adverse effect on process stability.
To continue reading, please log in or register using the link in the upper right corner of the page.
Read more ...