Deep dives on defect resolution, one at a time.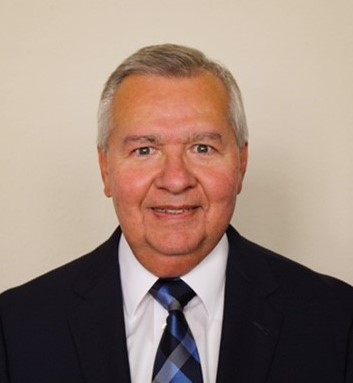 Most medium-to-high volume electronics manufacturing services (EMS) providers design their new product introduction (NPI) process to identify issues in printed circuit board (PCB) layout, overall product design or process flow that create defect opportunities. Unfortunately, a key challenge in the EMS industry is convincing customers to adopt those recommendations. Additionally, some design or process issues escape NPI or pilot production, not becoming evident until a product is running at full volume. SigmaTron International's team in its Acuña, Mexico, facility is working to change those dynamics one customer at a time.
The NPI process does include design for manufacturability (DfM) recommendations. The pilot run of 10 to 30 pieces is reviewed by the facility's engineering team to determine any issues. When issues are identified, they are communicated to the customer in a document that includes photos along with recommendations on how best to improve the process. Not all customers respond to these recommendations, however.
This year, the team began adding an enhanced communication process on a customer-by-customer basis to better make the case for adopting design recommendations. They started with the most complex product, and plan to focus on all products where this type of approach may be beneficial. The process is based on Deming's Plan-Do-Check-Act (PDCA) cycle of improvement. Within the cycle, defects are identified, potential root causes are analyzed until the correct root cause becomes apparent, a corrective action is implemented, and then the results are validated to ensure the corrective action solved the problem.
The team starts with a weekly analysis of in-process defects on a specific program, focusing on the most important issues. Within the facility's quality data collection process, every defect is recorded on the line, by station, by model number and with all routing data. Typically, there are not more than five issues per product. The team does a full analysis of the highest defect and lists possible causes. The root causes are evaluated with core tools that may include Pareto charts, fishbone diagrams, design of experiments (DoEs) or Gage R&R studies of equipment. Once the root cause is identified and validated, corrective actions are implemented, and their results are assessed for effectivity. The next week, the next highest defect is analyzed. While a slow process, this deep-dive approach enables the team to eliminate the root causes of the bulk of a project's defects systematically.
Typically defects fall into two categories: design or process issues. Resolving process issues is considered the facility's responsibility and the team analyzes and rapidly implements corrective actions. Design issues are presented to the customer with corrective action recommendations. At this point, the quality, cost and delivery impact implications of the changes are now more evident to the customer. That said, even when the customer agrees, implementing recommended design changes can take time if raw material inventory must be consumed before the change is cut in.
One positive result of the communication channel opened by this approach has been customer adoption of the facility's design rules related to equipment constraints for new products.
The engineering team is also looking at return material authorization (RMA) activity on one program. The team has weekly or biweekly meetings to share their analysis and findings with the customer's team. In some cases, there is no fault found when an RMA is tested. In other cases, the fault is related to damage at the customer's facility or the EMS provider's facility. When damage occurs in Acuña, the root cause is identified and corrective actions implemented. When damage occurs in the customer's facility, the engineering team discusses options for preventing reoccurrence with the customer's team. Typically, the cycle time from receipt of RMA parts to shipment of repaired parts is two to three weeks.
This approach to enhancing quality-related customer communication helps customers better understand the benefits of addressing design issues in product development or during NPI. It builds trust and creates a problem-solving culture within both teams as issues develop, which is particularly beneficial when the root cause may be related to something only the customer has the power to change. While doing a deep dive on only one issue per week may seem slow, given the finite number of issues, this approach will eventually lead to significantly improved quality. •
Jorge Pena is director of quality control at SigmaTron International (sigmatronintl.com) in Acuña, Mexico; jorge.pena@sigmatronintl.com.