Details

Written by

Tom Rovtar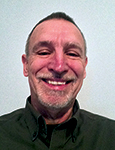 Is there a single approach to harmonizing MES and traceability procedures?
The electronics manufacturing services industry is a form of controlled chaos. Each factory supports multiple customers in multiple industries with a variety of regulatory, industry-specific and company-specific data collection requirements. Demand among programs also varies. Some programs may be high volume and very predictable, while others have varying demand or high product mix. Not surprisingly, most EMS companies address these challenges with a combination of third-party and internally developed systems that automate data collection and analysis. This effort to address a wide range of evolving customer requirements can drive system redundancies over time, however, particularly when an EMS company has multiple facilities.
From a Lean perspective, a streamlined approach with standardized equipment and processes both inter- and intra-facility is desirable because standardization minimizes the non-value-added work driven by variation and can increase available capacity in automated processes. The challenge when standardizing internally developed software among multiple EMS facilities is that often the needs of a particular group of customers influence internally developed system design at each facility. Consequently, focus on system standardization among facilities often requires focus on process standardization as well.
Read more ...