Details

Written by

Yousef Heidari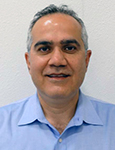 A PCB carrier can reduce variations on solder joint geometries.

Eliminating defect opportunities by minimizing process variation is a key concept of Lean manufacturing. Fixturing is often a key ingredient in that. However, many contract manufacturing customers see fixturing as an unnecessary non-recurring engineering (NRE) expense. The reality is fixturing does add cost, but it can also save money in production. More important, printed circuit board (PCB) technology is driving the need for greater use of fixturing. Consequently, the decision on whether to fixture or not is being made more frequently.

Use of a printed circuit board assembly (PCBA) carrier for fixturing has several benefits, including:


Read more ...