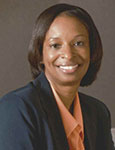 Building functional test fixtures in-house mitigates several of the "seven wastes."
The mantra of the electronics manufacturing services (EMS) industry has been faster, better, cheaper for four decades, given that outsourcing isn't justifiable without a speed, quality or cost improvement over in-house processes. Continually delivering those benefits requires a focus on working smarter that relentlessly asks, "Where can we improve?"
Taiichi Ohno's concept of the seven wastes (muda) in manufacturing as part of the Toyota Production System (TPS) provides a good thought process for evaluating any process. To recap, those seven wastes are:
Waste of overproducing (no immediate need for product being produced)
Waste of waiting (idle time between operations)
Waste of transport (product moving more than necessary)
Waste of processing (doing more than what is necessary)
Waste of inventory (excess above what was required)
Waste of motion (any motion not necessary outside of production)
Waste of defects (producing defects requiring rework).
To continue reading, please log in or register using the link in the upper right corner of the page.