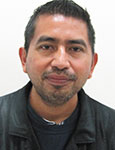 How to identify opportunities for improvement and enable corrections before the product is at risk.
The electronics manufacturing community is facing unprecedented challenges in 2021. Component supply and product demand are completely out of sync in many industries. Material constraints and transportation shortages are stretching lead-times even on committed orders. An economy flush with stimulus money and pent-up demand for products not available during much of 2020 has eliminated the ability of original equipment manufacturers (OEMs) to plan based on historical trends. In the middle is the EMS provider that sees material arriving later than planned, while at the same time experiencing unplanned increases in order volumes on many programs. Lean Six Sigma provides production teams the tools they need to identify issues, analyze potential improvements and implement changes that help keep production flowing on time even with changing production inputs.
SigmaTron International's Tijuana, Mexico, facility utilizes teams of Lean Six Sigma Green and Yellow Belts in its continuous improvement activities. They use a variety of core tools in that process.
One tool is the Gemba Walk. The term Gemba comes from the Japanese word for "the real place." Taichi Ohno, a Toyota engineer and leader, is often credited with developing the concept of the Gemba Walk or the idea that leaders should regularly and frequently be present to observe the work of their organization when and where it takes place.
To continue reading, please log in or register using the link in the upper right corner of the page.