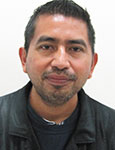 Lean Six Sigma training leads to effective, intrinsic problem-solving.
Much has been written on the "how" of Lean Six Sigma. This column discusses the "why" behind Lean Six Sigma. SigmaTron's facility in Tijuana, Mexico, began implementing its Lean Six Sigma program in 2018 as a way to instill a focused process improvement methodology in its automotive and medical customer projects. A consultant was brought in for initial training, and I volunteered to be the internal champion after agreement that the necessary management support and resources would be put in place. The initial training sessions were designed to train the engineering team as Green Belts and select production personnel as Yellow Belts.
One challenge in an electronics manufacturing services company is each customer has control of their design. While some incorporate EMS-driven design for manufacturability (DfM) recommendations, others do not. Although SigmaTron's production personnel wanted to solve production problems as they arose, the root causes were often difficult to identify using basic quality tools such as pareto charts without a strong problem-solving methodology. With Lean Six Sigma training, the team evolved from engineers and technicians trying to fix problems to a cohesive team with the necessary tools to rapidly identify issues, brainstorm possible root causes, test hypotheses, and implement the best solution. Issues that had taken weeks to analyze with prior methods were addressed in days or hours.
Speed in problem resolution translates to better yields, better schedule adherence, less rework and less scrap. Cycle time through the factory also improves when minimal troubleshooting and debug is required in test. In short, the ability to rapidly identify and resolve issues saves money and time in many ways.
The key advantages we saw early in the process included:
The ability to find and eliminate causes of defects and errors using the define, measure, analyze, implement, control (DMAIC)/rapid problem-solving methodology
Reduction in cycle times and cost of operations using value stream mapping (VSM) and single-minute exchange of die (SMED) tools
Improved productivity through adoption of Lean principles and Kaizen events
The ability to better meet customer expectations through voice of the customer (VOC) focus and key performance indicator (KPI) measurements
Return on investment (ROI) and improved profitability as improvements were implemented.
Implementation challenges needed to be addressed. Initially, there was not enough detail in customer requirements for meaningful VOC analysis. KPIs were based on yield rates rather than PPMs or DPMOs. The data process was not measured or measurement system analysis (MSA) appropriate. The team's lack of expertise resulted in use of unsuitable process improvement tools. However, the combination of training and hands-on experience gained as team members progressed through Six Sigma levels enabled them to identify the corrections needed to make the Lean Six Sigma process highly effective.
As a Six Sigma Black Belt, my perspective has changed from finding quick fixes to permanent solutions. It has also extended my use of Six Sigma processes and tools into my personal life. I even developed a poka-yoke at home after losing my keys multiple times.
The benefits of Lean Six Sigma have become visible to those outside the program. Projects in 2021 resulted in a nearly $197,000 ROI, despite the disruption on team interactions caused by Covid restrictions. During recent audits for ISO 9000, IATF 16949 and VDA, the auditor said the Continuous Improvement department's deployment of the Six Sigma methodology was a strength that complemented other methodologies in place in the facility. Longer-term OEM customers have commented on the improvements they see in terms of the data-driven focus to problem solving and the positive impact it has had on operational excellence. In short, the benefits have more than justified the management support and resources provided to this program.
The "why" behind Lean Six Sigma is more than cost or time savings. This philosophy is also more than a collection of tools and techniques. Instead, it is a continuous learning process in which concepts change practitioners' abilities to problem solve in highly effective ways. Identifying ways to improve has become as much a subconscious activity as breathing, and the DMAIC process ensures root-cause assumptions and good ideas are thoroughly tested, reviewed and documented before any changes are implemented.
Filemon Sagrero is continuous improvement engineer and a Six Sigma Black Belt at SigmaTron International in Tijuana, Mexico; filemon.sagrero@sigmatronintl.com.