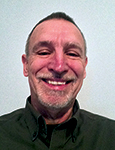 Is there a single approach to harmonizing MES and traceability procedures?
The electronics manufacturing services industry is a form of controlled chaos. Each factory supports multiple customers in multiple industries with a variety of regulatory, industry-specific and company-specific data collection requirements. Demand among programs also varies. Some programs may be high volume and very predictable, while others have varying demand or high product mix. Not surprisingly, most EMS companies address these challenges with a combination of third-party and internally developed systems that automate data collection and analysis. This effort to address a wide range of evolving customer requirements can drive system redundancies over time, however, particularly when an EMS company has multiple facilities.
From a Lean perspective, a streamlined approach with standardized equipment and processes both inter- and intra-facility is desirable because standardization minimizes the non-value-added work driven by variation and can increase available capacity in automated processes. The challenge when standardizing internally developed software among multiple EMS facilities is that often the needs of a particular group of customers influence internally developed system design at each facility. Consequently, focus on system standardization among facilities often requires focus on process standardization as well.
SigmaTron encountered this last year with a program to more closely standardize its internally developed manufacturing execution system (MES) among its facilities. This system allows users to standardize a majority of processes, while still providing some flexibility where customer requirements dictate.
The company uses a combination of proprietary and internally developed systems for enterprise and shop-floor management. All facilities utilize a common ERP system, plus third-party product lifecycle management (PLM) tools.
The company's IT department takes a distributed approach to continuous improvement in its systems by letting teams at individual manufacturing facilities identify specific gaps in shared systems and develop appropriate software tools. Some of these software tools are deployed to all facilities, while others support unique requirements within that factory. The IT department saw a need for phased enhancements to the proprietary MES to create a more standardized package for rollout to other facilities to better address their requirements. At the same time, the system rollout also created the opportunity to streamline processes in those facilities which utilized multiple systems or a more manual reporting process.
The Phase I enhancements evaluated the tools used in each facility for traceability and enforced routing, which helps ensure a product goes through all steps defined in its documented manufacturing process. Prior to development of the MES, some operations used separate software applications to address traceability and enforced routing. This resulted in multiple barcode scans at each station. The Phase I enhancements ensured the MES had the capabilities to address both issues with a single barcode scan, enhancing efficiency.
The Phase II rollout focused on improving stockroom picking and kitting operations by standardizing automated lot-based traceability among facilities. The stockrooms implementing this phase of the MES enhancement were outfitted with handheld Android scanners with printers. As parts are scanned, the system validates the part against the pick list, and records the time it was picked and the person who picked it. The scanner also tells stockroom personnel what items are left to be picked based on the shop-floor order and where they are located in the stockroom.
The system also supports return-to-stock activities. This can be problematic in high-mix SMT programs, when component reels are not fully consumed during a production run. While most systems track the parts scheduled to be consumed from a demand standpoint, they don't always accurately count attrition related to setup. The MES tracks this return, segregates it from work-in-process (WIP) and records an accurate remaining part count. It can be set up to be exception-based, notifying select personnel if low stock or shortages are detected as parts are picked. This provides better visibility into shortage planning and helps eliminate the wasted effort associated with expedites or production rescheduling.
Longer term, Phase III will ultimately create a more powerful "what if" tool related to production scheduling.
The controlled chaos nature of EMS will continue to drive incremental software tool development to fix unique challenges at a facility level. As this example illustrates, however, periodic focus on taking a more standardized approach can improve data collection and analysis, overall production status visibility, and better automate repetitive processes. Additionally, this type of approach helps ensure processes more closely align with Lean philosophy.
Tom Rovtar is vice president, IT at SigmaTron International (sigmatronintl.com); tom.rovtar@sigmatronintl.com.