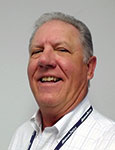 Cutting time-to-market and shipping errors using Lean principles.
OEMs "new to outsourcing" represent a special challenge for electronics manufacturing services providers because often their systems and processes are not as defined and documented as those of companies that regularly work with EMS partners. Nevertheless, such OEMs also represent the segment of EMS customers able to leverage the most value from a successful outsourcing partnership, provided the EMS company properly sets expectations. Lean manufacturing philosophy's focus on process improvement and elimination of non-valued-added activity provides an excellent roadmap in this expectation-setting process.
The seven wastes provide ample guidelines for areas of improvement in transitioning new-to-outsourcing projects:
Waste of overproducing (no immediate need for product being produced)
Waste of waiting (idle time between operations)
Waste of transport (product moving more than necessary)
Waste of processing (doing more than what has been agreed upon)
Waste of inventory (excess above what was required)
Waste of motion (any motion not necessary outside of production)
Waste of defects (producing defects requiring rework).
The case of a new-to-outsourcing telecommunications customer at SigmaTron provides several examples of how these wastes were mitigated as the project transitioned and evolved.
One of the first wastes corrected was the waste of defects. The OEM product had a 10-15% failure rate in test. Analysis of the printed circuit board assembly found some DfM/DfT issues that contributed to the problem. A customer-supplied custom functional test platform was giving inconsistent results, contributing to the problem. The EMS team made DfM recommendations and suggested modifications to the test methodology. When the recommendations were adopted, yield improved to 97-98%. Longer term, the EMS engineering team has recommended a standard test platform that the customer will no longer need to support and will better leverage the EMS team's existing test equipment maintenance expertise.
Minimizing the wastes of overproducing and inventory came into play in developing the forecasting and production strategy. The project involved 30 different product types and included some configure-to-order (CTO) options. Demand was variable. To address that, the customer provides a blanket forecast that is reviewed by the EMS program manager and updated weekly. A finished goods Kanban has been set up that is sized to mutually agreed forecast numbers and replenished based on program management review of shipments. PCBAs are built and stocked in a supermarket arrangement to optimize the number of scheduled production runs at that level. Two products are built in a CTO scenario based on a 24-hour response window, and the rest are built and stocked based on mutually agreed forecast numbers. This arrangement is flexible enough to provide the responsiveness the customer needs, yet disciplined enough to leverage EMS economies-of-scale and process efficiency.
Focus on the wastes of motion and defects came into play with the OEM's initial preferred serial number labeling strategy. When the project was initially transferred, serial numbers were issued by the customer. The EMS team printed three sets and then had to ensure the PCBA, case and box all had the same serial number. As project volumes grew, the process became highly inefficient. The EMS provider's solution was to add label printers to the production process, assigning a barcode label with serial number at the PCBA level, tracked by an internal shop floor control system that generates case and box labels at point of use when the production operator scans a PCBA barcode label. This created a repeatable process that better supports traceability and generates labels as needed at point of use.
To address waste of transport, the EMS company provided fulfillment services. Shipping product directly from the EMS provider to the end-market eliminated a transport leg between EMS provider and OEM. PCBAs are assembled into cases in a dedicated work cell. For all but two products, the EMS team pulls products scheduled to ship from a drop-ship finished goods Kanban that includes finished units and purchased accessories. The customer owns the finished goods inventory that resides at the EMS provider. Typically, the EMS team ships to 20-40 end-customers per day. Bulk orders of more than 25 units are picked and packed in the morning to ensure same day shipment from time of request. Individual unit orders are shipped at time of request, with 2:00 pm being the cutoff for same-day shipment.
For two CTO products, a standardized process minimizes the wastes of waiting and defects. A special email box transmits orders to the production work cell. Units are configured and ready to ship within 24-hr. from receipt of order. Configured items have a segregated shelf in the Kanban area. They can only be pulled and packed from that shelf to minimize the possibility that incorrect items might be pulled.
The waste of defects has also been addressed in the pick and pack process via poka yoke or "mistake-proofing" for standard product storage in Kanban inventory. Three boxes have very similar product graphics. Since the customer has not integrated scannable part numbers on its product packaging, they are not stored adjacent to each other on the shelf to eliminate the possibility the wrong box is selected due to graphics instead of stock number.
These examples show a focus on eliminating variation and inefficiency often inherent in a new-to-outsourcing relationship can deliver significant value as project volumes grow. Lean manufacturing philosophy provides both the roadmap and business case to motivate an OEM to support a more disciplined approach to manufacturing and post-manufacturing processes.
Keith Wheaton is vice president business development at SigmaTron International; keith.wheaton@sigmatronintl.com.