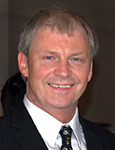 Do low-volume, high-mix factories render the continuous improvement plan obsolete?
The term Kaizen originated as a Japanese word, literally translating as "good change," but in common usage it means the continuous improvement of processes and practices. "Refinement," then. A great deal of benefit has been attributed to the application of Kaizen over the years, but recently it is beginning to show a dark side, resulting in processes optimized in an inappropriate way. How could this have happened? Is Kaizen dead, or can it now be applied on another level?

The earliest signs of Kaizen for most people came in the late 1980s, when frustration began to set in over how productive operations in Japan were compared to others. Kaizen was put forward as the key reason. It resembles assembling a piece of furniture from a flat-pack. The first one you build can be a nightmare, the second much less so, and, by the third, the instruction sheet is no longer required. Our natural inclination is to make things easier for ourselves.

Kaizen is applied to processes and practices that already exist. In the 1980s, Japanese production lines were up and running, much like any others in the world, but Japanese management wanted to be better, and they set targets and goals such that quality and throughput could be improved steadily. For SMT assembly operations, industrial engineering took Kaizen from art to science, with sound engineering principles related to time and motion study, machine program optimization, root-cause analysis for defects, product flow analysis, and much more.

A great deal of the Kaizen application was, in effect, similar to the principles of Lean, with emphasis on the removal of waste. Lean could also be applied to new setups, with analysis made ahead of the start of an operation, but Kaizen could be more subjective, and easier to apply, with smaller, more immediate changes.

As long as measurements were made to prove that the change was as effective as the idea suggested, real benefits began to accrue. This has been a standard part of both Lean and Kaizen, which is why a downside was unexpected. As with biological cellular division, cells continue to replicate and divide in a way that seems right, unaware the core "mission" driven by signals in some cases can be compromised, resulting in "cancerous" growths that are ultimately detrimental to the organism as a whole.

As with the division, the lowest level for the application of Kaizen is to look at a single production process. Several operations should be done in a consistent and efficient way. Often, the bottleneck process will be considered a target for Kaizen because improvement will directly improve performance of the whole line. As well as processes, Kaizen can be used at a low level in other areas of the operation. One Japanese manager would go around his factory and run a finger on top of the product WIP or material boxes. If he found dust on his finger, it meant the item had been there too long, and something in logistics needed improvement.

These "rule of finger" management styles combined with Kaizen certainly brought significant reduction in costs, as well as improvements in quality and performance, but usually at only the lowest level of the operation. An inherent part of the consideration included the specific requirements around product being made. This consideration was not an issue in high-volume scenarios because the product didn't often change. Local low-level Kaizen improvements were quite valid.

In today's manufacturing world, however, change is a part of the daily operation, with very short batch sizes, and a product mix that is on average about an order of magnitude greater than it once was. When applying Kaizen today, it can no longer be product-specific because of the frequency of production changes.

Applying Kaizen to a machine or process that is product-agnostic is much more difficult because different products have different requirements and configurations at each process. It could be possible to consider the group of products that the line is expected to produce instead, but this could change at any time. Kaizen done in this way tends to become obsolete where there are frequent changes, and the bad news is that is the way the vast majority of manufacturing operations are heading.

It can be a bitter pill to take when "coming off" Kaizen, that is giving up a highly optimized, but therefore specialized, line or factory configuration to go onto a new configuration, which, due to expected changes, cannot practically be optimized further. Productivity levels of just half of what had been enjoyed with high-volume production are common for high-mix operations, and it can be significantly worse in many cases. For this reason, operations resist changes in manufacturing, even resisting flexibility, as they try to find another way to meet market demand trends, including, for example, the creation and maintenance of higher levels of finished goods stock in the factory warehouse. This, of course, introduces additional costs and risk of depreciation, especially at the end of the product lifecycle. These are the kinds of symptoms that suggest that Kaizen, or the application of Lean for that matter, is making the operation as a whole worse off.

So, is Kaizen obsolete in the face of flexible manufacturing? Not at all. We could reinvent Kaizen, perhaps as "Cyber-Kaizen." With the opportunity to exchange live, normalized data from all machines, processes, and operations on the shop-floor, using a common manufacturing language, for example, intelligent and smart computerizations can be created and adopted to find areas of potential improvement in the current operation. Crucially, such systems must have access to the real-time events from all shop-floor activities, but they must also know about the products that will be made, and whether a specific schedule has been created. The effectiveness of these computerizations depends on how much influence the results of the analyses can have on manufacturing. They could include the way in which SMT programs are optimized, the way product flow is done, resources are assigned, material logistics, etc. Much refinement in the operation can be done in real-time by such systems, with or without human intervention.

Rather than being a device to make low-level optimizations at the process-level driven by humans, Kaizen, or now Cyber-Kaizen, could do exactly the same thing but with consideration of the whole operation. Kaizen can once more be applied across the shop-floor, in seconds rather than hours, to provide the necessary incremental enhancements that once were valid for high volumes, but now are applied equally to changeable and volatile high-mix operations. Some may call this approach Industry 4.0, but Kaizen and the application of Lean have similarities with this latest initiative. We have now simply taken it to a higher level.
Michael Ford is marketing development manager, Mentor Graphics (mentor.com); michael_ford@mentor.com. His column runs bimonthly.