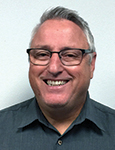 The nature of many design firm-EMS partnerships pushes teams apart.
Most electronics manufacturing services (EMS) providers work with third-party design teams at one point or another. Sometimes it's because the customer has a relationship with the design house; in others it is a strategic alliance suggested by the EMS provider. The results depend as much on team cohesiveness as the competencies of the parties involved. When teams operate in silos, one team member sees the other party as a disposable commodity, or legitimate feedback related to design issues is ignored; the result can be products that are difficult to manufacture, extra design spins or missed deadlines.

Integrating Lean manufacturing principles into these relationships can pay big dividends by eliminating non-value-added activity and shortening the design cycle. At a minimum, the following areas should be focused on:
1. Streamlining the working relationship. When teams work in silos, rework is inevitable. Unfortunately, the nature of many design firm-EMS partnerships pushes these teams apart. This is particularly true in one-off relationships related to a specific project or when a design firm bids multiple EMS firms for production once the design is complete.

In SigmaTron's case, we opted to broaden our internal product design capabilities through the use of strategic relationships with partners that also see the value of a tightly integrated relationship during product development activities. One such alliance is with Infinite Vision, a design firm located in Scotts Valley, CA. To facilitate improved team interaction and collaboration during product development efforts, the firm has office space within SigmaTron's Union City facility, helping to minimize the need for team members to commute between facilities. From a Lean perspective, this is effectively minimizing excess transport. Plus, the emphasis on viewing the relationship strategically minimizes the learning curve variations that can occur with continually changing partners.
2. DfM/DfT recommendations. One of the best reasons to involve an EMS company in the product development process as early as possible is to minimize design spins. While good design firms familiarize their teams with manufacturing processes and utilize industry-standard design guidelines, these guidelines may not recognize all equipment constraints or practices a specific EMS firm may be utilizing to minimize variation in product assembly.

In the example above, the design firm works from both IPC guidelines and EMS guidelines. The EMS provider still performs a final DfM/DfT review, but most potential issues are eliminated earlier in the design cycle by the design firm. This joint approach also improves focus on process efficiency.

For example, in one recent joint product development effort, the EMS team focused strongly on integrating both DfT best practices and Lean principles into the test process. The team's analysis included a look at test coverage and whether the correct solder mask openings were in place. The goal was to create a robust verification process with as much coverage as possible. At the same time, customer preferences for cost of test were also considered in determining the best mix of inspection and test methodologies. In this case, an integrated program, test and pack station was developed, since the product was FDA regulated and needed to follow FDA regulations related to serialization, marking and recordkeeping. Additionally, because the product connected to the internet, test records needed to match units with their MAC address. The one station solution eliminated excess handling and the defect opportunities that can arise when these functions are performed at separate stations.
3. BoM/AVL review. The first step to minimizing transactions and cost in the procurement process is in the design cycle. While design firms are often good at selecting the right components, they may not be as diligent in listing alternates or considering component commonality. Additionally, they typically don't have experienced volume supply-chain management personnel. As a result, AVL choices may not list the best options from an availability or price standpoint. Collaboration on component packaging selection and AVL choices can eliminate issues that could otherwise lead to design re-spins or missed deliveries. This type of teaming also helps ensure development of a strategy for component commonality that can provide benefits in future design efforts.

In this product development example, the design firm developed the product design with input from the EMS provider's team on best materials options. As part of this analysis, the EMS provider's International Purchasing Office (IPO) evaluated fabricated component suppliers during the initial AVL audit. The customer had originally specified a motor manufacturer in Asia. The IPO team found that what looked like a high-volume motor manufacturer on the web was actually a very small operation not capable of building the volumes likely required for production. As a result, a new supplier was identified, and the design was modified to accommodate that motor prior to tooling being fabricated.
4. ECO implementation. Product development efforts are often tradeoffs between marketing's vision of the product and the reality of what a design capable of meeting the market's cost target can look like. This type of fast moving process can generate engineering change orders (ECOs). The benefit of having a closely aligned design firm and EMS provider is better understanding of the cost and lead-time impact of an ECO under discussion, plus smoother implementation on approved ECOs. In this case, the EMS provider's use of a robust system for configuration management provided a check and balance in ensuring the correct revisions were always in place, in addition to fast answers on the cost and lead-time impact of each ECO.
5. Pilot and preproduction feedback. The final area where strong alignment can be beneficial is the pilot and preproduction effort. Not only does feedback at this point address any inefficiencies or quality issues not identified in design reviews, it also can help influence design decisions in future product generations. In the example above, the EMS provider made it easy for design firm representatives to be onsite as needed during prototype, pilot and preproduction activities with no loss of productivity, since they had a segregated work area. The EMS provider's team also provided detailed feedback on lessons learned during production.

Design firm-EMS provider alliances help broaden the resources of both firms without increasing overhead. When the interaction process is carefully analyzed to eliminate redundancies and non-value-added activity, plus share critical information throughout the product development process, the number of design spins and overall design cycle lead-time is typically reduced.
Curtis Campbell is vice president of West Coast sales at Sigmatron (sigmatronintl.com); curtis.campbell@sigmatronintl.com.