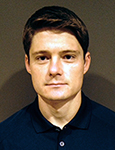 Waste begins long before production starts.
Any company embracing Lean manufacturing philosophy generally focuses on eliminating the seven wastes. However, most companies focus primarily on doing that in manufacturing. At SigmaTron International's Elk Grove Village, IL, facility, production is primarily high-mix, low-to-medium volume. Not surprisingly, when that facility's team focused on eliminating the seven wastes as part of internal continuous improvement initiatives, they focused on both administrative and manufacturing processes occurring over the entire product realization cycle, from order acceptance through finished goods delivery. Program managers, buyers and operations personnel are all part of this focus on eliminating inefficiency.

In SigmaTron's model, the goal is to normalize variances and level-load the factory through a combination of good supply chain management, an understanding of customer demand patterns, elimination of defect opportunities and, when needed, finished goods Kanbans.
Minimizing the waste of overproduction (no immediate need for product being produced). The focus starts when business is won. The first step for a program manager is understanding each new customer and its likely demand patterns. Are there cyclical changes in historical demand? Historical demand variances, forecasted demand, customer requirements, process time requirements and space utilization considerations are all analyzed in determining the right Kanban size. All this helps minimize the likely waste of overproduction.
Minimizing the waste of waiting (idle time between operations). Systems are a key part of eliminating the waste of waiting. Inventory "wait state" is carefully measured. SigmaTron uses a mix of proprietary and industry-standard systems for ERP and shop-floor control. The combination of an internal proprietary management information system known as iScore and the Score customer portal enables program managers, suppliers and customers to see material and production status in real-time, 24/7. Suppliers hold the bulk of raw material until the proprietary Production Driven Replenishment (PDR) system pulls it into the factory. Cycle time from pull signal to kitting is five days. Raw material must be processed within 10 days of being kitted.

Improving changeover time and wait time between operations has also been a point of focus. A cross-functional team determines optimal kit sizes for all processes, to minimize the potential for bottlenecks or work-in-process idle time. Internal systems also identify the most common components used across all products. As a result, the team has been able to dedicate feeders for the most common components. These are set up on a Kanban system for direct replenishment, rather than kitted and de-kitted for individual jobs. This reduces transactions and material handling activity. Additional nozzles have been purchased for the facility's SMT placement machines, enabling a standardized configuration on all lines that is capable of running any product in the facility. This eliminates the wait time that could normally develop if there was variance in types of products each line could produce.
Minimizing the waste of transport (product moving more than necessary). Every product is set up with a router that is tracked through iScore. Any barcode scan of a product will show its real-time progress through processes, eliminating any confusion about which processes have been completed.
Minimizing the waste of processing (doing more than what has been agreed upon). Process engineering is an integral part of minimizing the waste of processing. Process engineers review each customer specification and break down processing requirements to an individual operator level. Visual work instructions that use photos and the customer's work instructions are created. The engineers also define takt times for each process and measure performance against takt time. Customer requirements are also evaluated against IPC specifications.

In our case, the new production introduction (NPI) process uses a flow chart with signoff points at each step in the process. The process engineer and quality engineer sign off at each step during the qualification run and give feedback on any improvement opportunities they've observed, which can reduce process cycles. This feedback, along with an in-depth design for manufacturability (DfM) review, reduces potential waste when a product is released for volume production.
Minimizing the waste of inventory (excess above what was required). One of the key changes driven by the team's continuous improvement efforts was a shift in what inventory was held. Approximately 15 to 20% of the inventory SigmaTron holds in-plant shifted from raw material to finished goods.

There has been significant focus on engineering change notices (ECNs) as well. Many customers have incorporated SigmaTron personnel in their approval process because the iScore system makes it easy to review the cost impact of a change over the entire inbound material, WIP and finished goods pipeline real-time and evaluate options through "what-if" scenarios. The team can easily provide timing recommendations for both immediate implementation and gradual phase-in.

The waste of motion (any motion not necessary outside of production). Dock-to-stock programs are used with suppliers to minimize the waste of motion. Once suppliers have been audited, there will be qualifications set for achieving dock-to-stock status. Typically, achieving that goal requires five good lots with no issues. If the system finds a defect logged against the part, the supplier is automatically bumped. The system automatically flags certified suppliers that should be moved to dock-to-stock.

Systems are also used to minimize buyer-driven transactions. Once an order is scheduled, PDR sends signal, material comes in in five days, goes straight to kitting and is released to the floor. Handling material is viewed as a non-value-added activity.
Minimizing the waste of defects (producing defects requiring rework). DfM is performed on new products to minimize defect opportunities. However, the product mix includes legacy product with little chance of redesign. A defect alert system has been set up. Each printed circuit board assembly carries a unique serial number. If a defect is found, it is coded. Prior to any production run, the defect history for the past six months is reviewed. If processes and process changes can't eliminate the issue, design change recommendations are made to the customer.

There are also strong systems for accountability. Operators sign their names against the components they are responsible for. Corrective actions are assigned, and the completion and effectiveness of each corrective action are reviewed. All personnel participate in continuous improvement meetings. In short, the entire team understands the value of superior quality and their responsibility for helping build it in.

While all the seven wastes can occur in production, evaluating the root causes of these wastes in product design, frontend administrative processes, supply chain management practices, equipment investment decisions and capacity planning strategy pays bigger dividends than focusing on the manufacturing process alone.
Jim Barnes is vice president of operations at Sigmatron International (sigmatronintl.com); jim.barnes@sigmatronintl.com.