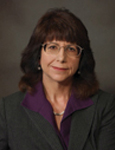 The OEM should focus on total cost and alignment with business requirements.
One of the interesting dynamics I've observed during my career in electronics manufacturing services is the evolution of sourcing strategy. In the '80s, outsourcing was a risky decision that involved the highest level of the OEM organization. Final decisions looked not only at the immediate need, but at the ability of an EMS provider to support the business needs longer term. Today, outsourcing is more of a commodity decision, and sourcing teams are often staffed by people with far less knowledge of the manufacturing process or the softer issues in the total cost equation.

While the EMS business model has evolved, particularly at the Tier I level, the core benefits are still much the same. In the most common model, OEMs can save money several ways:
Ability to utilize shared production resources (in short, the ability to pay only for resources consumed because other projects share the facility).
Improved financial turns (the EMS provider carries both the raw materials and often some finished goods).
Improved cash flow (the EMS provider is handling the fixed and variable costs during production, and if terms are net 45 or better, the product may actually be sold to an end-customer before the EMS invoice is paid).
Access to a broader range of technical expertise (EMS engineers are exposed to a range of technologies, while their OEM counterparts tend to have a knowledge focused on the product lines they support).
Ability to access new markets (in some cases EMS providers provide a regional or country-specific support infrastructure for the products they build).
Improved material pricing (sometimes via actual EMS volume purchasing power and in other cases via an EMS purchasing team's ability to reduce material costs through smaller lot sizes or alternative suppliers).
Ability to access low labor cost markets (larger EMS providers are often a safe choice in an emerging market).
Ability to divest production operations no longer in line with core competencies.
Many of these potential cost-saving benefits are business rather than technical in nature. While some sourcing teams do look at these issues, those with less experienced personnel may focus strictly on unit price or achieving a corporate goal to source in a specific region. Similarly, while some EMS salespeople highlight these benefits in illustrating why their company represents the lowest total cost, far more let the OEM drive the sales conversation.

Sourcing processes that look deeper into ways to leverage the outsourcing benefits most aligned with their needs will save more money than those simply focused on unit price. Why? Because outsourcing electronics manufacturing isn't simply a matter of finding a company that can build a product. Virtually any EMS company working to industry standards can assemble a build-to-print product. And if you put a high-volume, mature product in a low-cost country with an established EMS provider capable of meeting quality requirements, costs will be reduced, assuming there is a suitable regional supply base.

However, many projects don't fit that easy-to-build model. In those cases, whether the money is saved or spent lies in the ability of that EMS company to create a disciplined, well-aligned process that addresses inefficiencies and waste in the customer's process. FIGURE 1 provides a good illustration of this concept. Per the figure, the bulk of product cost when outsourcing is identifiable: materials, assembly, overhead and profit. Once you've scrubbed the bill of materials and tested assumptions on the labor cost model, the only other pressure point is profit. Force an EMS provider to continually cut reasonable profit and eventually you'll have to transfer your product elsewhere on short notice, either because they've found more profitable business or because they are going out of business.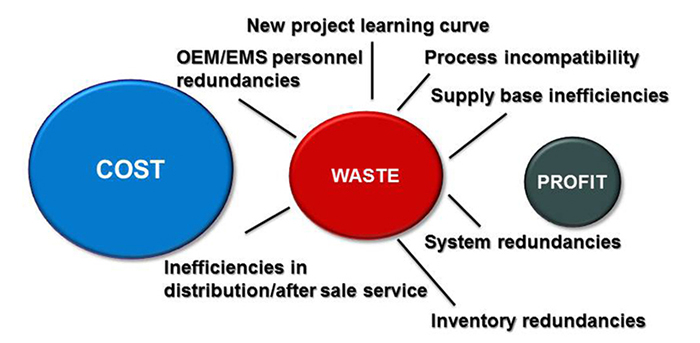 Figure 1. Understanding the waste factor.

However, the middle circle is often left untouched when a model is focused on unit price instead of total cost and alignment with the OEM business requirements. This can be particularly problematic when the products include a mix of easy-to-build product and lines that are more challenging to support. While there are assumptions that economies-of-scale will flow through the entire spend, the reality may be that high-volume product is built on time and other products consistently miss delivery windows. Additionally, the more misaligned a project is with an EMS provider's preferred business model, the more likely OEM staff time will be required to address project issues.

Questions to consider when sourcing a mixed basket of products include:
Is the mix of products best served with a single EMS provider or a dual sourcing strategy that aligns projects by product characteristics?
Does the selected EMS provider have systems in place designed to address the challenges associated with the product families that are the most difficult to forecast and/or build?
Is there sufficient engineering staff expertise to address any startup or transfer challenges?
Does the selected EMS provider have the ability to improve efficiencies within our outsourcing process?
Does the selected EMS provider have the ability support requirements not included in the RFQ, such as end-market service or manufacture of related subassemblies or components we would rather not be manufacturing?
How can we best capitalize on the chosen EMS provider's strengths and willingness to invest resources in our business?
In short, partnerships that eliminate hidden costs or help fill resource gaps are possible throughout the EMS industry, even at the regional level. Looking at total business alignment potential rather than just capabilities and unit cost opens the door to far greater cost-reduction opportunities.
Susan Mucha is president of Powell-Mucha Consulting Inc. (powell-muchaconsulting.com), a consulting firm providing strategic planning, training and market positioning support to EMS companies, and author of Find It. Book It. Grow It. A Robust Process for Account Acquisition in Electronics Manufacturing Services; smucha@powell-muchaconsulting.com.