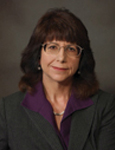 Seven smart ways to keep a program on track.
Over the years I've noticed those new to program management often find negotiating with customers challenging. So, for my first column of 2016, I want to highlight strategies for improving negotiation outcomes.

It is important to understand the role of the program manager has two parts: First, a program manager is the face of the company to their customers. Second, the program manager is charged with keeping the program on track within the contractor's business model. In some cases, this role may include managing profitability. In other cases, it is simply keeping program metrics in line with the contractor's model.

The reality is that if the program doesn't make a profit or becomes a nightmare that causes chaos in materials or the production area, that customer most likely will be disappointed. Addressing project issues early ultimately contributes to increased customer satisfaction, smoother production flow and greater program profitability.

What is the best way to keep a program on track and ensure productive negotiations? Here are seven key tips to try:
1. Address issues early. The longer you wait to deliver bad news, the worse it gets. Obsolete inventory won't shrink if you wait another quarter to mention it. Another bad move: Letting the customer figure out the delivery was missed when it doesn't arrive on time. Waiting until the customer is 120 days in arrears won't get faster payment. In short, if there is a problem, pick up the phone and discuss it as soon as possible.
2. We most respect the person we see in the mirror. This is human nature 101. The more you mirror the customer's preferred behaviors in the areas of information content structure and amount and type of information shared, the more comfortable they will be with the message conveyed. In short, the more you remind the customer of themselves in terms of the way you communicate issues and discuss options, the more subliminally they will trust you.
3. Never say "no"; always propose options. Saying "no" takes control away from the customer. Saying "yes" and then failing to deliver takes away even more control from the customer and, worse, often puts them in an embarrassing position. The optimum solution when a customer request can't be met is to provide several options from which the customer can choose because the ability to choose options puts the customer back in control.
4. Make the business case. No competent sourcing manager will agree to a price increase simply because you ask for it. Don't wait to be asked for backup. Be ready to provide the rationale when you make the request. I've never had a customer fail to agree to a price increase, as long as I could make a good business case.
5. A detailed quote and the contract are your best tools in making a business case. The best reasons for doing quotes that detail exceptions and terms and conditions, plus having a contract that defines a framework for the relationship, are because those tools are often the foundation of your business case.
Did volumes go down? Was there a change in documentation between quote phase and new product introduction? Did payment terms change? Is the customer requesting shorter lead-times? Has inventory gone inactive beyond the period it was agreed you'd hold it? Typically the answer to these questions is either in the quote or the contract. Managing the business within the control limits defined by these documents ensures a strong foundation for any negotiation.
6. Be familiar with standard industry practices. Another strong basis for a business case is familiarity with industry practices. Being able to discuss common industry practices relative to the issue the customer would like to see addressed is another good way to reach resolution. Talking with other program managers or checking to see if IPC resources that address industry practices are available are two good options for increasing knowledge in this area.
7. Stay cool. Personalities have no place at the negotiating table. The business of contract manufacturing can be complex, and the goal of any negotiation is to find the best solution that will address the customer's requirement without losing money. Temper tantrums or long silences don't improve the negotiation. They simply make everyone edgy and defensive. If the customer is emotional, staying calm will help deescalate the situation. If the customer tries the long silence ploy, wait them out. Most people who favor these tactics to gain a negotiating edge will drop them if not generating the desired response.

Program managers are often the most important factor in ensuring a program runs smoothly. Addressing issues early and having good backup in terms of the rationale for the solutions recommended builds trust and respect. Letting a customer choose options, rather than telling them what will be done, puts them back in charge. Being seen as committed to building strong partnerships is also important. In the business of contract manufacturing, this win-win approach is critical to keeping programs running efficiently and growing over time.
Susan Mucha is president of Powell-Mucha Consulting Inc. (powell-muchaconsulting.com), a consulting firm providing strategic planning, training and market positioning support to EMS companies, and author of Find It. Book It. Grow It. A Robust Process for Account Acquisition in Electronics Manufacturing Services; smucha@powell-muchaconsulting.com.