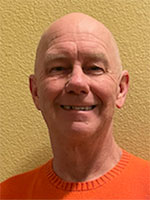 Getting all the parts and processes aimed in the same direction.
Printed circuit board technology never sleeps. At this very moment, engineering teams are working out ways to increase circuit density with finer-pitch devices. When it comes to placing these components on a PCB, the margin of error shrinks along with the pin pitch. Let's look at how we can enable these parts on the assembly line.
The first step in mass production of a PCB assembly is preparing the board to take components. The boards may be baked in an oven prior to starting the assembly process. Although they are packed in sealed containers with a little bag of desiccant, the sponge-like dielectric materials still absorb water one molecule at a time. Prebaking releases the steam that could interfere with reflow soldering.
Ideally, all parts on a board will use the same type of technology and will be roughly the same class of components in terms of pin-pitch and other physical aspects (FIGURE 1). Tall and heavy components plus small and light ones are not a good mix. Tall ones create so-called shadows where the surrounding area doesn't get as hot during soldering.
To continue reading, please log in or register using the link in the upper right corner of the page.