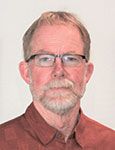 If time is money, getting to The Point is invaluable.
Add "space" to the growing list of vandalized spoken English words.
As in, "We work in the AI space."
Reminds one of workers beavering away in a corrugated shipping container with the letters "AI" stamped on the outside.
Or, "My career trajectory has symbiotic granularity with the ERP or IT or CRM space."
What?
Are people who speak like this born this way or did they acquire this skill in school? For what purpose? Contrary evidence above notwithstanding, one must nevertheless cultivate the space between the ears.
Famously there is NASA, which spends its days laboring in the Space space. Or used to. Now commercial interests dare to boldly go where no one went before, spatially. NASA just writes the rules. Billionaires get the accolades.
To continue reading, please log in or register using the link in the upper right corner of the page.