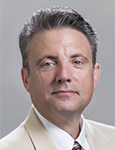 How to respond to supplier price increases.
Demand for printed circuit boards is going up. But so are production costs.
Raw PCB material pricing has jumped about 40% since June, with the exact increase dependent on material type. This price increase was inevitable and is, in fact, overdue.
During the early months of the Covid crisis, most PCB suppliers were hesitant to pass on their already-increasing material costs. But as China has rebounded faster from the Covid slowdown than the US and Europe, demand for production has escalated. PCB vendors are now more willing to pass higher material costs onto their customers. And the price increases are by no means over.
To continue reading, please log in or register using the link in the upper right corner of the page.

PCB East: The original East Coast technical conference and exhibition! Returning to the Boston suburbs in May 2021!