Details

Written by

Greg Papandrew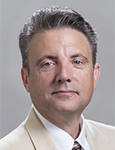 Being ready to pivot offers flexibility and keeps vendors honest.
What is your company's PCB buying strategy as we emerge from the confines of the Covid-19 pandemic shutdown? Do you have one?
Those responsible for corporate procurement need to understand supplier diversification is the key to remaining competitive in this challenging economy. Yet, many OEMs and EMS companies have invested too much of their annual PCB spend with only one vendor. That could prove to be a costly mistake.
I understand and appreciate vendor loyalty, but are you leveraging your vendor, or are you being leveraged by your vendor?
The truth is companies that stick with this one-vendor approach will have a harder time remaining competitive in the post-pandemic world. "We have used this vendor for years" is not a viable strategy.
To continue reading, please log in or register using the link in the upper right corner of the page.
Read more ...