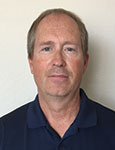 A little information goes a long way – but can carry added cost.
"My company has traditionally specified the finished thickness for each flex printed circuit (FPC) layer, and total thickness. This is because it's understood some material layer thicknesses (i.e., adhesives) change during the manufacturing process due to compression and curing. As a purchaser of FPCs, we are less concerned with the initial raw material thickness than the finished thickness.
"We have received feedback, however, that the FPC market in general specifies the raw material thickness used in FPC fabrication, and not finished thickness. The assertion was nearly all customers purchasing FPCs follow this rule to minimize miscommunication. Is this common practice?"
Answer: The level of detail we see on customer drawings is all over the map, but the majority of customers that do specify individual materials will indicate the raw material thicknesses and then the overall finished circuit thickness.
To continue reading, please log in or register using the link in the upper right corner of the page.