Details

Written by

Mark Finstad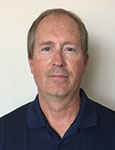 Flex circuits can run 10+Gb/s signals, but many factors need to be met.

Can flex circuit boards run 10+Gb/s signals? Answer: Multiple factors must be juggled to successfully run signals that are 1Gb/s and above on flexible circuitry. I will address each of them individually.
Controlled impedance. Just like any high-speed rigid PCB, a successful high-speed flex design will have to incorporate a target characteristic impedance. To do so, match the characteristic impedance of the flex to the rest of the system to ensure minimal reflections and crosstalk. This can have negative consequences for mechanical performance, however. Elevated impedance requirements typically equate to thicker dielectrics, thereby making the circuit much less flexible.

The impedance value of a circuit is driven primarily by the signal trace width, the layer-to-layer spacing between signal trace and reference plane, and the dielectric constant (Dk) of the insulating material between the signal and plane. For most flexible-circuit manufacturers, yields start to drop when trace widths fall much below 0.003" (0.0762mm), so any significant trace width reduction beyond that can have a hefty cost impact. Also, traces under 0.005" are fragile and may develop cracks in tight bend-radius applications.
Read more ...