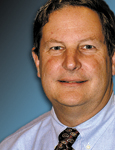 Success comes not from the name of an efficiency plan, but its execution.

Business acronyms come and business acronyms go, and usually those acronyms are a snappy way to make an otherwise mundane business initiative sound exciting and new. Today the rage is FOD, which is short for foreign object debris (or if you are in the military, foreign object damage).

In the 1970s the acronym that every self-respecting corporate executive proudly promoted was "JIT," as in just in time. JIT is basically doing what everyone was always trying to do anyway, but utilizing computer-generated data instead of less accurate, more intuition-based means. Adopting JIT systems and procedures was touted as the surefire way to improve customer service, an organized method to reduce lead times and improve on-time delivery. By touting JIT, you showed you were a progressive manager.
During the 1990s all eyes focused on "TQM," which stands for total quality management. Again, TQM is basically workers doing what they are supposed to do: identifying waste, reducing unnecessary steps and, together, solving problems that otherwise impede an organization's ability to deliver products and services on time, while also improving the overall quality of product being delivered. Every sales brochure touted how Company XYZ's workforce no longer just made product but was on a mission to make the best, thanks to being empowered by TQM.

My observation is the average lifespan of the latest and greatest business acronym, and the business initiative it represents, is about 10 years before it wears out its welcome and fades away. It usually takes that long for enough people to have profited from marketing goods and services to exploit the snappy acronym, and for those who adopted the latest and greatest management obsession to figure out it is not the be-all and end-all after all.

FOD certainly appears a great candidate to be the next acronym to shake up the world of manufacturing. Just the sound of it is dynamic. The idea of Foreign Objects, whether Debris or Damage, conjures thoughts of potential disasters caused by this nemesis of all FOD. Consider Chelsey Sullenberger's "Miracle on the Hudson" flight in 2009, which hit birds, enough FOD to bring down an Airbus jet. Clearly FOD is important, dangerous and something you do not want. And clearly, FOD is the acronym of now!

In business the only way to eliminate the terrible nemesis of FOD is to invest in an anti-FOD ultra-clean work environment plan. Regrettably, any anti-FOD plan is nothing more than good housekeeping, albeit thanks to consultants, good housekeeping on steroids.

Some may perpetuate the widespread belief that the failure to adopt an anti-FOD plan is akin to assuring all products will be defective and lead directly to a disaster the magnitude of a plane crash. But every manufacturing plant has FOD, and, for as long as product has been manufactured, every manufacturing manager, supervisor and employee has been trying to reduce, if not eliminate, FOD. Some have had greater success than others, but often by applying common sense, rather than creating an elaborate anti-FOD plan.

Good housekeeping in a manufacturing plant is never an easy discipline to instill in employees. Going overboard creating an anti-FOD plan that in effect treats all departments like a Class 10,000 clean room is not the answer. Certain manufacturing processes, such as drilling and routing, create FOD, while others, such as imaging, must be as FOD-free as reasonably possible. And that is the all-important word in any housekeeping, or for that matter, every protocol: "reasonable."
While it is not reasonable to drill in a clean room environment, it is reasonable to create a clean room environment for imaging. Ditto, while it is reasonable to prevent someone's lunch from being eaten in a production department, it is not reasonable to expect no open fluids in a plating department.

What is reasonable is determining what housekeeping protocol should be followed in each department, as well as the hallways and corridors that connect those departments, and then communicating and engaging all employees and stakeholders to enforce and improve those protocols.

What is not reasonable is for a customer to audit a supplier and judge FOD control based on the facility and manufacturing processes in their own facility, rather than understanding the production environment of the supplier under audit. Different environments, manufacturing processes and products require different procedures and protocols to reduce or eliminate FOD.

Finally, understanding FOD, and baselining it to the stage of production vs. what is normal, really needs to be thought through. Too many take the approach that anything and everything could be FOD, so everything and anything that looks like it might be FOD must be eliminated. The better approach is to focus on data and risk, rather than perceptions, before drawing a line in the sand on FOD.

The basics of good, thorough, consistent housekeeping will more times than not reduce, if not eliminate, damaging FOD and improve overall quality.

Before FOD becomes the JIT or TQM acronym of our time, I hope more definition and clarity is provided – with data – so those inundated with surveys, questionnaires, consultant solicitations and "do or die" customer ultimatums regarding the eradication of FOD everywhere in our facilities can come to a clear consensus definition of an anti-FOD plan. Understanding and agreeing on a reasonable definition is the only way to achieve the ultimate goal of improving product quality without everyone going broke in the process.

Peter Bigelow is president and CEO of IMI (imipcb.com); pbigelow@imipcb.com. His column appears monthly.