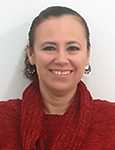 Cutting defect opportunities and field failures, while lowering inventory risk.
The most effective Lean manufacturing implementations take a holistic approach to eliminating inefficiencies. When an electronics manufacturing services provider handles repair depot and volume production, application of Lean principles can provide significant cost savings. Key advantages include the following:
Reduced inventory requirements. Using an EMS provider for repair depot of a product that is also in volume production often means inventory purchased for production can be used to support repair activities. This reduces or eliminates minimum buy liability that might otherwise be present in the small inventory quantities needed for repair depot product, plus keeps material pricing in line with production pricing. There may also be synergy with end-of-life product, since the inventory purchased to support that production can also support repair depot activities. In SigmaTron's model, a program manager ensures forecasts and orders reflect the needs of both the production program and the repair depot program.
Reduction in duplicate test equipment. A key advantage in combined production and repair depot test equipment is reduction in the number of custom functional test sets required. From a Lean perspective, a number of redundancies are eliminated. Not only is the cost of the equipment reduced, but duplicate costs for maintenance, fixturing and test personnel are eliminated. In many cases, production test engineering staff may be more experienced in possible failure modes than a standalone repair depot technician, so an added benefit can be reduced time to troubleshoot difficult-to-detect failure modes.
Faster corrective actions. A benefit of a closely integrated repair depot and production strategy is that it is easy for teams to talk with each other when issues are identified. In SigmaTron's standard repair depot process, root cause is analyzed and a failure analysis report is generated. For example, with one product that included repair depot and volume production, repair depot technicians were noticing a Bluetooth-related component on failed printed circuit board assembly was consistently coming in fractured. The component was protruding on the outer edge of the main PCB. Root cause analysis found that shipping packaging didn't adequately protect the component, and damage was occurring as a result of the way personnel at the customer were unpacking the product. The orientation of the board within the packaging was changed; the customer's personnel were trained on proper handling practices, and the issue was corrected.

The process of notifying production of emerging trends in repair depot is now in the process of being automated. When the development effort is complete, the returned material authorization (RMA) database will be integrated into the production database, so a quality assurance alert automatically will be sent to production whenever the system sees a trend developing.
Transactional efficiency. Perhaps the biggest benefit of combined operations is transactional efficiency when Lean principles are applied. At Sigmatron, combined production and repair depot operations are managed by the same program manager and utilize the same support systems for material procurement and shipping. Material procurement activities typically can be handled within the existing ordering process for production, eliminating procurement transactions that would normally need to take place in a separate repair depot operation. While actual repair depot procedures may vary by customer, the bulk of programs utilize a kanban approach where safety stock items are determined based on historical customer demand and replenished as items are pulled. The program manager monitors the process and coordinates any adjustments with production and supply chain management. In some cases, the unit shipped in for repair must be repaired and shipped back within a specified timeframe based on requirements specified by an end-customer. In most cases, a repaired or refurbished unit in kanban is shipped to the end-customer within a mutually agreed upon timeframe after the returned item is received. The returned item is then repaired or refurbished and returned to stock. The shipping leg from SigmaTron to the OEM is eliminated by the ship to end-market process, reducing time and logistics cost.

From a systems perspective, SigmaTron is linked closely with several customers to further improve efficiency. In some cases, units are shipped directly from end-customers, eliminating a shipping leg between the OEM and end-market. In other cases, the returned unit goes first to the OEM and then to SigmaTron. In cases where the OEM's field service team is involved, data related to the failure such as symptoms, failure mode and number of hours elapsed are typically entered into the system with the RMA number so that repair depot has as much data as possible based on the field service technician's observations.

One area that contributes substantially to a more efficient repair depot process is quality of communications. When OEM personnel are involved in field repair and analysis, there is value in becoming very specific in determining the data collected and transferred into the RMA tracking system.

Similarly, repair depot prepared failure analysis reporting should be detailed enough to address the OEM's information requirements. Finally, it can be helpful for repair depot personnel to understand how the product is handled in any production steps at the OEM, plus the handling processes in the field and during field repair. This makes it easier to quickly identify whether or not failures are the result of handling issues, workmanship or material-related defects.

Evaluating support operation synergies, setting up repair depot spares stock as a "pull" system with automated replenishment signals, and rapidly communicating failure analysis data to the production area and the customer's team improves the overall efficiency of a repair depot process. When Lean philosophy is applied, the benefits go far beyond reducing the actual cost of repair depot activities. The benefits expand to include reduced defect opportunities on existing product, improvement suggestions for new models and reduction in field failures.
Elvia Hinojosa is director of operations at SigmaTron International's Tijuana, Mexico facility (sigmatronintl.com); elvia.hinojosa@sigmatronintl.com.