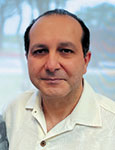 Extended lead times, fake parts, 300% price hikes: What could be next?
It's commonplace among electronics manufacturing services companies to develop workarounds for problems that crop up quickly, or to think on our feet to find ways to deal with seemingly insurmountable obstacles. Worldwide supply chain disruptions are not unusual to the electronics design and assembly and design industry. The current situation is exceptional, however, and its causes wide-ranging, but of course we still must get the product built and shipped to the customer. That doesn't change.
The current shortage of parts came as no surprise: We saw the writing on the wall some four or five months ago. Anticipating problems is critical in this business. We secured large quantities of components that, for example, we knew were becoming very hard to find but also required for current and future customer builds. Indeed, some parts now have lead times of up to two years, such as certain types of FPGAs, microcontrollers, and other types of ICs. Unfortunately, this means larger-than-normal inventory on hand and at our partners' locations, which is contrary to our "just in time" operational model.
To continue reading, please log in or register using the link in the upper right corner of the page.