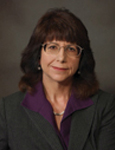 A strong communications strategy for front-line employees pays big dividends.

I routinely tell clients perception is reality. Basically, your company's brand is what your customer perceives it to be. And, as much as marketers would like to say advertising and positioning strategies influence market perception, the reality is your customers' perceptions are more likely to be influenced by the people they deal with day-to-day at your company.

Is your program management well-informed and organized, or overworked and the last to know? What are your engineers telling your customers' engineers? Those conversations shape your customers' opinions on your capabilities and, often, on how much and what type of business they may award in the future.

That said, in the controlled chaos of the electronics manufacturing services (EMS) industry, companies often forget the importance of having prescribed communications processes and behaviors related to information sharing with customers and the timing of that sharing.
Developing a communications strategy can help address that issue. Key questions to look at include:
What audiences need to be informed?
What types of information should be periodically shared, and who are subject matter experts?
How frequently does information need to be shared?
Can this content be automated?
Can strategic information sharing strengthen customer relationships?
For example, in the current market many issues are creating customer uncertainty. These include:
Component market constraints;
Tariffs;
Changes in quality systems;
Growth in demand as the economy improves;
Shortages of qualified personnel.
To align with the example above, a good communications strategy ensures program managers are regularly informed of your company's resources and activities related to:
Addressing component constraints;
Mitigating tariffs;
Quality system migration process;
Supporting project growth;
Filling gaps in your customers' teams.
There are a number of mechanisms for disseminating that information, including:
Lunch-and-learn lectures by subject matter experts within the company;
All-hands monthly meetings;
Internal newsletters;
An intranet blog or compilation of updates that can be accessed on demand;
Emailed briefing documents that can be shared with customers.
While much of this can simply be done in an external blog or newsletter, providing the program manager with more detailed information in advance of use of those tools enhances customer perception of the knowledge and professionalism of the program manager. Additionally, being able to proactively and knowledgeably address issues like component availability or tariff implementation gives the EMS provider a slight edge over competitors that only discuss the topic when it has become an unsolvable problem.

Here are a few elements to consider in designing a successful program:
Communications should be aligned with customer needs. Customer satisfaction surveys are often good barometers of customer attitudes and information gaps. A quick review of that data can help determine areas where communications outreach needs are greatest. Program managers can also be a good source of information on areas of customer concern, but often the most knowledgeable program managers in that area are the ones who already communicate well, so that survey alone may not identify all communication needs.
Communications should be timed to customer needs. Customer teams have a bad habit of remembering the EMS provider they audited, instead of the EMS provider your company has evolved into over time. They tend to remember new capabilities that are introduced when they need them. So, if a customer is talking about a need for legacy product redesign, increases in production volumes or a migration to new technology, it provides a great opportunity for a program manager with access to on-demand content to help educate the customer on the resources they can provide to support that effort. When that conversation doesn't take place, new business may go elsewhere.
Customers hate surprises. If you know you are going to disappoint a customer, it works a lot better if you share as much information as possible about external causes of that disappointment and your company's mitigation plan. Supply-chain disruptions, current market constraints, tariffs, severe weather impact on production: all are examples of situations where a proactive communications strategy can help create a more positive perception, even when bad news must be delivered.
Timely, focused communication makes your customer's job easier. There are three kinds of brand perceptions in the EMS industry: the EMS company the customer hates but must keep for one reason or another, the EMS provider that does what it is told reasonably well, and the go-to EMS provider that has all the answers. Typically, that go-to EMS provider has a communications strategy, and its ability to have answers when others don't often gets it the lion's share of the EMS spend. Buyers remember who makes their job easy and who does not.

Developing a strong communications strategy for front-line employees such as program managers and their program teams pays big dividends over time by opening the door to new opportunities and creating a stronger relationship with each customer.
Susan Mucha is president of Powell-Mucha Consulting Inc. (powell-muchaconsulting.com), a consulting firm providing strategic planning, training and market positioning support to EMS companies, and author of Find It. Book It. Grow It. A Robust Process for Account Acquisition in Electronics Manufacturing Services; smucha@powell-muchaconsulting.com.